Our principal hair designers Serena Citarella and Denise D Iasio are Italian born hair designers with more than 20 years of experience working as Hair Designers in upmarket hair salons in Milan, Italy. Working also in the upmarket hair salon Via Della Spiga, in the fashion district of Milan.
Serena and Denise's passion and extensive experience in Hair Designing, along with their creativity and inspiration, can create hair styles which have an elegance of their own, giving a look as never before. They believe that hair designing is an art, and they gain their inspiration from the renaissance art of Milan.
Serena and Denise have their own unique style of creating hair styles. As they design a persons hair they keep in mind the persons face shape, eyes, personality and every other detail of their face. Hair Designs created at Via Spiga Hairdresser Neutral Bay, promise to give you an upmarket look, a fashion statement in its own right.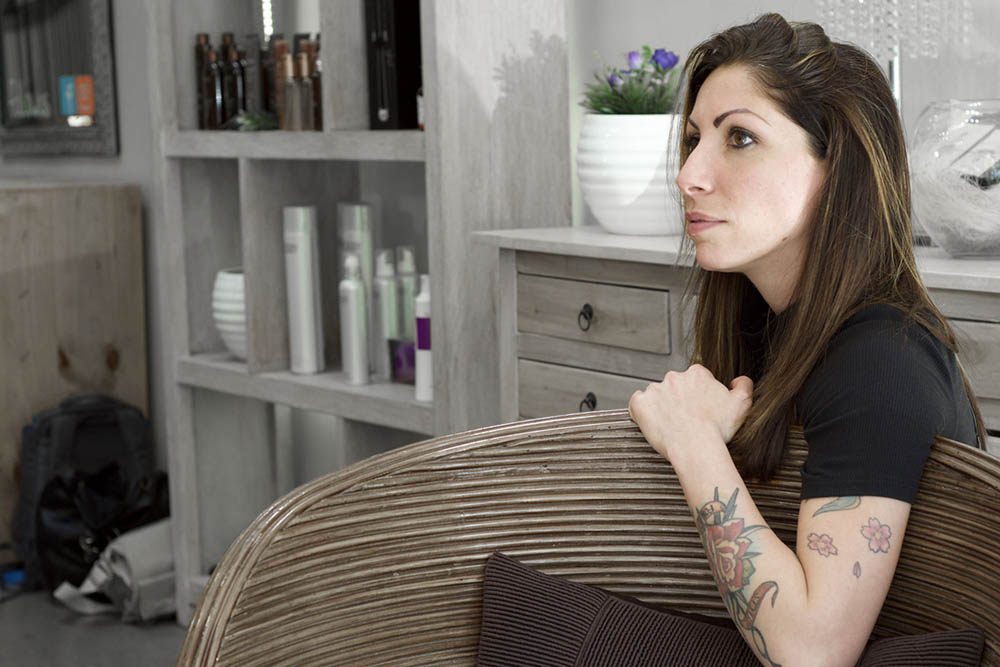 At Via Spiga we offer a service second to none, with well spoken friendly staff and a 5 star ambience, providing you with a soothing environment for extreme relaxation.THE INSPIRATION – ABOUT VIA SPIGA – is inspired by the legendary Via Della Spiga (Street of Spiga) in Milan, Italy. Via Della Spiga is world famous for its shopping and high end fashion boutiques. Via Della Spiga is known to be most envied fashion district in Europe and a place where fashion begins and makes a statement and the rest follow. Via Spiga is inspired by style, elegance and class.

Via Spiga also gets its inspiration from the renaissance art of Milan. As at Via Spiga it's about creating hairstyles which is an art in itself, as quoted by our Italian born hair designer "Hair Designing is a creation of Art". Fashion Hair Designs at Via Spiga have a class and elegance of their own. They are unique, offering you style and elegance that you can only dream of.
Via Spiga brings you the high end trends from Milan to Sydney. We are here to give you elegant Hair Designs and Hair colour. We believe in attention to detail and that everyone deserves to be treated like a Hollywood star.
Our Hair salon is so unique and beautifully designed. Its 5 star ambience is one of a kind in Neutral Bay, if not in Sydney. Our interior is a beautiful blend of modern contemporary and the renaissance art.
Come and experience our elegance and style, let us transport you to another time and place in full relaxation, and walk out like you have just come back from a trip to Milan.